Mrs Maria Rita Ottavini invites you to spend your holidays in her vacation houses called "Case del Mare": " (The Sea Houses) - La rosa dei Venti (The Compass Card) and La Vela (The Sail) - that are located only a few steps far from S. Mauro Mare's beach, a seaside resort on the Adriatic Coast of Italy.

You are going to be accomodated in a friendly place and served with devotion and care, two characteristics that Maria Rita has developed thanks to a constant touch with her guests, coming from all over the world.
Since her mother's family pioneered the field of well-organized tourism starting from 1920, Maria Rita appears now to be an excellent manager.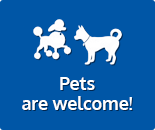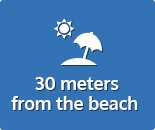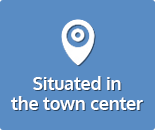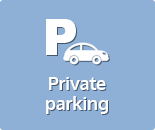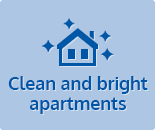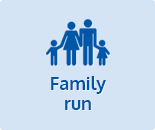 ach house is completely furnished and equipped to give you a feeling of warmth and recall the privacy of your own home, without being too sophisticated.
The furniture is actually simple but essential and efficient, thus answering your needs of cleaning and order. Each house appears airy and exposed to the sun all day. Most of the rooms are supplied with a private balcony. According to their width, these houses are going to accommodate between 3 and 9 persons. A car park and laundrette are also available.
Anche Altro....
I mesi di Aprile, Maggio e Ottobre con le loro giornate silenziose,
sono validi alleati dello studente, del poeta, dello scrittore,
del convalescente di chi vuole riprendersi da una vita stressante.
Il resto dell'anno porta sul mare una leggera bruma che a giorni impedisce
di vedere l'orizzonte ma che esalta le grida dei gabbiani
e le voci dei pescatori che al largo, calano le reti dalle loro barche da pesca.
Per un attimo fui nel mio villaggio,
nella mia casa. Nulla era mutato
Stanco tornavo, come da un vïaggio;
stanco, al mio padre, ai morti, ero tornato.
Sentivo una gran gioia, una gran pena;
una dolcezza ed un'angoscia muta.
Mamma?-È là che ti scalda un po' di cena...
Mrs Maria Rita's Le Case del Mare are located in the heart of S. Mauro Mare whose footpath bustles in the evening with the activity and life of this little town.

S. Mauro Mare is easily achievable by plane, train and car since a nearby airport, station and highway (the Autostrada del Sole) are available.